Description of items:
Full LED 3rd tail lamp for Dodge Stratus / Chrysler Sebring (for sure fits 1995-2006). 63 Lumileds in total. Designed to be plug and play into vehicle. Red lens included, though you may be required to reused your existing depending on year of vehicle. Thread from build: 2gss.net
LED taillamps for Dodge Stratus / Chrysler Sebring (2001-2006). Per side: 96 Lumileds in brake location, 76 Lumileds in turn. A PWM would be required to operate them properly ? I will provide a jumper harness to allow connecting from car > PWM > taillamps along with wire diagram for indicating what color wires provide what function. Thread from build: HIDP
Pricing:
All prices are shipped within US
not
including PayPal fees. Sorry, no international shipping at this time. I can be flexible on pricing and will combine items - make an offer.
LED 3RD brake lamp: $45 shipped
LED taillamps w/jumper harness & wire diagram: $275 shipped
All items in one shipment: $305 shipped
Pictures:
LED 3rd brake
LED Taillamps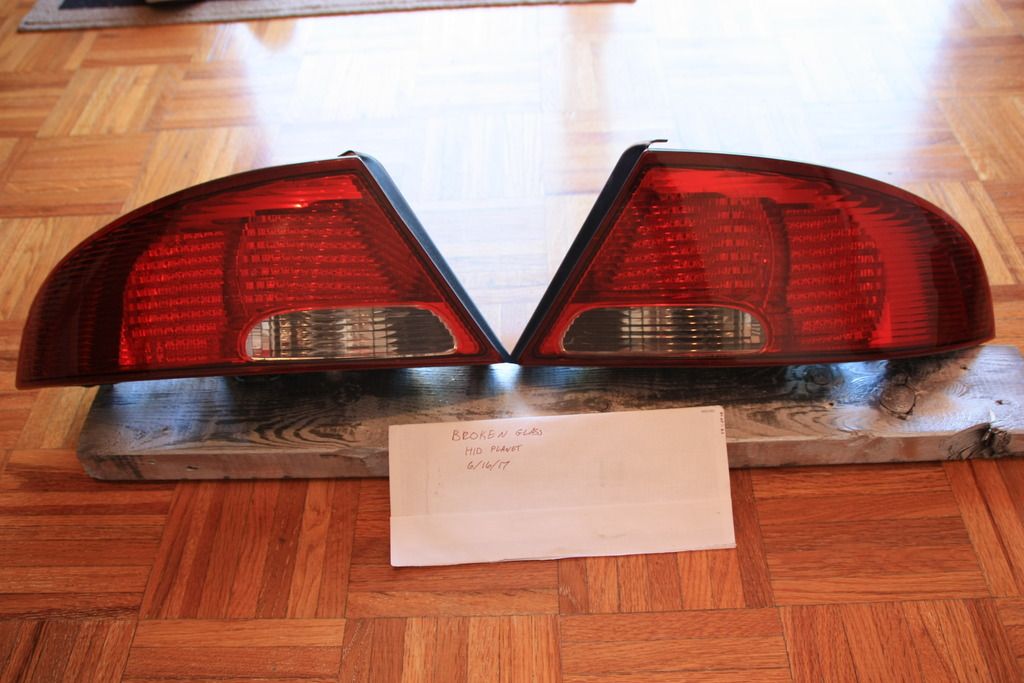 Minor damage - superficial
Video 1 - Day:
YouTube
Video 2 - Night:
YouTube
If there are any other pictures wanted just let me know. I no longer have the car, but i do have a bench-top power supply